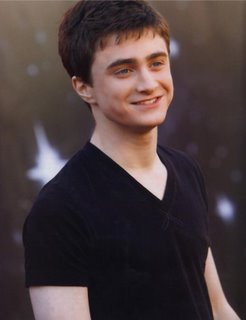 Daniel Radcliffe Thanks his Fans

Daniel Radcliffe wrote two lovely letters to both
Dan.Radcliffe.com
and
Dan.Radliffe.co.uk
, thanking them and the multitude of fans for the funds raised on behalf of the Demelza House Children's Hospice
in honor of his 17th birthday (July 23rd).
In his letter to Dan.Radcliffe.com, Daniel says: "Most important, however, is the fact that so many people contributed to Demelza House and did not send me presents. I cannot thank you enough for this as it makes a huge difference to the hospice. Thank you."
And in his letter to Dan.Radcliffe.co.uk, he says:
"I am once again thrilled that, through your website, so much money has been raised for Demelza House. This is simply fantastic and I thank each and everyone of you for your kindness and generosity. I am delighted that you have decided to make donations to Demelza House rather than sending me presents."
The two websites, entirely dedicated to Daniel, have always contributed generously to this wonderful cause through various projects and fan participation. Congratulations to them and to all involved!