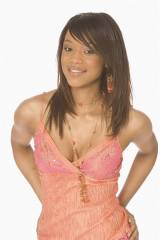 Tiana Benjamin's Break
For those of you Tiana fans, you'll be able to see her regularly quite soon.
She's just landed the role as feisty Chelsea Fox in the daytime soap, EastEnders.
The now 21 year old star who played Angelina Johnson, is looking foward to some serious recognition, and had the following to say on the matter:
"I've been a big fan of EastEnders since I was little and I'm very excited to join the show."
On her new character?
"We can't give too much away, but I can say that Tiana's character is very strong-willed and she knows her own mind. She is feisty, fun and flirty - which we will see when she ingratiates herself with others on the square."**This from The Tottenham, Wood Green, and Edmonton Journal