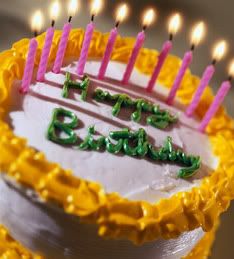 Happy Birthday Ron Weasley!!
J. K. Rowling's official site has been updated to wish a Happy Birthday to Ron Weasley.
We hope you have a good one Ron!
Pop over by portkey to the site and have a look around for yourself - Jo has also updated the rumours page quashing a newspaper story that she not only appeared at a literary event in Brazil, but bought a colonial style mansion!! Pure nonsense of course!! And, as previously reported, Jo has updated her diary page too -

Oh, come on Jo, we all want a really long book - it's the last one, isn't it?