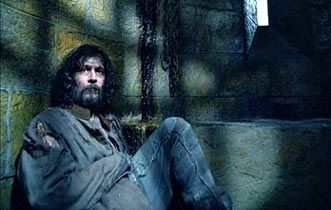 Sirius Black = Gary Oldman?
There have been lots of rumours and counter-rumours flying about concerning the role of Sirius Black in Order of the Phoenix. There have even been rumours that the part of Sirius may be axed!! (Which, personally, I think is ridiculous - the character is as essential to the plot as Harry!!)
The Producer of the film, David Heyman, has been reported as saying that Gary Oldman
will
be playing the role, but that part is not being shot immediately.
Gary Oldman's management, Douglas Management Group, according to their website -
douglasmanagementgroup.com
- are denying the storys in the Hollywood Reporter that Gary has signed up for the part.
Well I think most of us fans want Gary back as Sirius in Ootp. I do anyway!!
Does this sound to anyone like negotiating ploys on both sides? Are DMG just trying to get a bit more money out of the deal? I hope that's all it is!! I'm sure this sort of thing goes on all the time, it's just that this time it's gone public!!
Come on Gary - we want you back as Sirius!!!
Well if he really is definitely not doing the film, who would you like to play the part? I have no ideas!