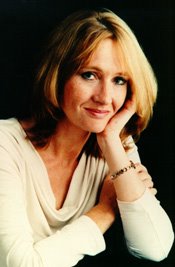 J.K. Rowling's Diary Update
Here is what author J.K. Rowling had to say today in her diary about the writing of the last Harry Potter Book:

"This always happens. I make a plan, it looks nice and neat, then I get to actually write the book and relies that Harry can't possible do all that in just one chapter. So what I thought were going to be two chapters have now become four. I still don't think the book will be as long as Phoenix, but if that keeps happening… no, it won't. I'm looking at the plan, and it can't. Surely. Please.
Nothing else I can tell you at the moment. Well, there's LOADS I could tell you at the moment, but I can't. Sorry."
Don't forget to visit the author's
official site
to find out more about the Wonderful World of Harry Potter.