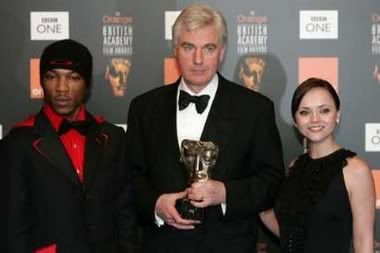 Goblet of Fire Wins a BAFTA!!
At the Award ceremony in London's Leicester Square, Harry Potter and the Goblet of Fire won a BAFTA for Best Production Design. The award was presented to Stuart Craig. The film was nominated in a couple of other categories but unfortunately did not win.
Stuart has worked on all the Harry Potter films and is currently working on Order of the Phoenix. He also worked on other films including Notting Hill, The English Patient, and Ghandi.
Our congratulations to Stuart Craig and all concerned!!
Rupert Grint, who plays Ron Weasley, was also at the ceremony to co-present one of the awards.