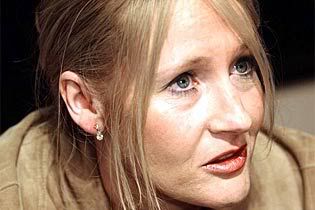 J. K. Rowling's New Year Writing Resolutions
Our favorite author has updated her website, JKRowling.com, with her New Year Writing Resolutions, on her 'diary' page.
Jo was apparently getting stressed about not being able to find one of her essential notebooks - which turned out
not
to be full of brilliant ideas, that she thought would be so valuable to the final book, when she eventually found it.
As usual you can reach the site and read it all for yourself if you use the portkey boot -

Ahh, portkeys - the quickest way to travel!!!