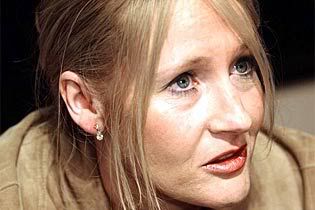 J. K. Rowling Christmas Present!!
If you go to the official site of J. K. Rowling (click on the portkey boot below to get there) you will find a Christmas present from your favourite author. Click on the label to unwrap the present for some interesting news about book seven!
Yes, Jo, I think we all have mixed feelings about book seven. I for one can't wait to read it - but I don't want the series to end!
There are some other additions - in the rumours section there are seven new items, and in the FAQ section there is a new choice of questions to vote on for Jo to answer!! Thanks Jo! And a Very Harry Christmas!