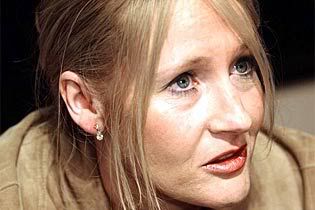 J. K. Rowling Wins Henson Award
Jo Rowling has received the highest Award in the inaugural year of Jim Henson Honours. The
Jim Henson Celebration Honour
was given to our favourite author because -
"By encouraging audiences of all ages to rediscover the magic of books and reading, Ms. Rowling has truly made this world a better place."
We couldn't agree more!!
If you click here on the portkey boot it will take you straight to the page where

you can read the whole article, and see who else won!!
Don't forget to enter our brand new FAN ART COMPETITION!!! Click on the link on the top right of the page!