J. K. Rowling - Poverty in Edinburgh!!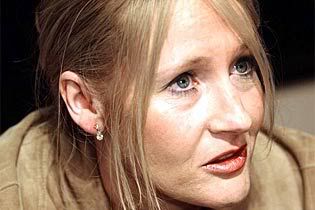 Our favourite author, J. K. Rowling, has written a foreword to a book, called One City, which is about to be published, whose proceeds will go to fighting social exclusion in Scotland's capital!

She writes about what it was like to be on the poverty line as a single mother in Edinburgh in what she describes as "the 'rags' part of what might as well be called my Cinderella story". She also tells us about having boys throwing stones at her two-year-old daughter's bedroom window to amuse themselves on dull nights; of having to push a drunk out into the corridor after he tried to force open her front door.

She says that "Violence, crime and addiction were part of everyday life in that part of Edinburgh".
Rowling writes about her memories of her early years in Edinburgh in the introduction to One City, which will be launched at Edinburgh Festival Theatre on Friday next week in what is claimed to be Scotland's biggest-ever literary event.

You can read this article thanks to The Scotsman, just click on the link.
Picture by Phil Wilkinson