New @ Rowling.com
Rowling has updated her site to have a few things she wished all to know from herself. One such item is a warning about fans buying 'authentic' signed items. The other is to let us know about Apples' iTunes. Here's what she had to say on both: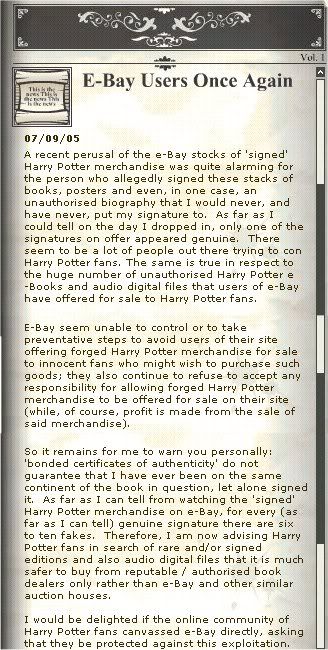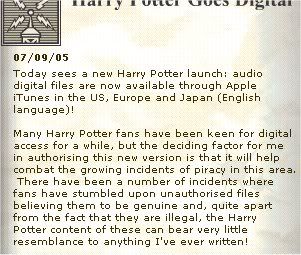 To learn more about how to save your hard earned money, and not get ripped by some forgery, check out
JKR's Army
. And to view many of the main cast of Harry Potters' signatures, please check out the
Autographs Page
.
Become aware, and don't get cheated. ;)