JK Rowling's signed book fundraiser for kids.
Not only has the greatest Author in the world been busy finalizing book number 6 for us and then, just the small matter of having her third child of course ;-) JK Rowling has again given her support to a charity with the donation of a personal hand signed copy of The Order of the Phoenix.
The book is being auctioned RIGHT NOW, with all money raised helping many socially deprived children.
The charity,
CHV
, based in Edinburgh, is the UKs only student-run children's charity and is a recognized society of Edinburgh University.
The aim is to give children from the Edinburgh region a break from their home environments and offer supportive and fun experiences through long-term, regular contact.
We at HP4U want to lend our support and hope you see this and offer the best price you can afford, knowing the money is helping so many children.
We have been given some summer camp pictures from the society themselves to show you, for publicity purposes. Please do not reproduce these images without prior consent.
The book itself comes with full provenance and is in perfect condition. Remember, before you bid to own this book via eBay (registration is free), should you win, you will enter into a legally binding contract to complete the purchase.
HP4U are proud members of JKR's army, a small group of amateur buyers/sellers of Harry Potter collectables, we are NOT experts, but use our knowledge to help others make better decisions.
Should you need further evidence of this particular books authenticity WE WILL be bidding ourselves !
The CHV of course is a charity, and therefore should you wish to make any donation please visit them
here
.
Thank you and good luck if you bid.
Please click
HERE
to view auction.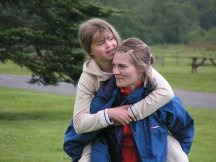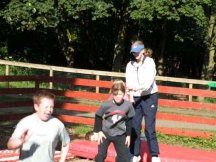 Thanks, from the HP4U and CHV staff